As of December 2016 SoCal Sales dropped -2% (from the year prior)
SoCal Active Listings dropped by -21% (compared to same time last year).

There is a significant shortage of homes for sale, compared to the amount of home buyers.

This has led to prices continuing to increase and is defined as a Sellers Market (where it is much easier for the Seller to negotiate and Sell their property than the Home Buyer who often competes against multiple offers).

Orange County:

As of December, the median sale price of existing Single Family Residences was $745,000 up 6% since last year, up 1.4% from the month prior
While the total sales in SoCal declined overall, OC sales increased 1.8% from the month & year prior

California Median Sales Price For Single Family Housing reached $509,060 in December, up 1.5% from the month prior and 3.9% compared to same time last year.

Sales declined by 7% from the month prior and also declined 0.6% from the same time last year.
The California Sales Price to List Price Ratio for December was 98.1%, down 0.2% from the prior month and up 0.1% year to year.

This means that on average homes sold for 98.1% of what they were listed for.

Of course this will vary greatly by price point, location and the demand for the specific property.
This Week's Interest Rate Update: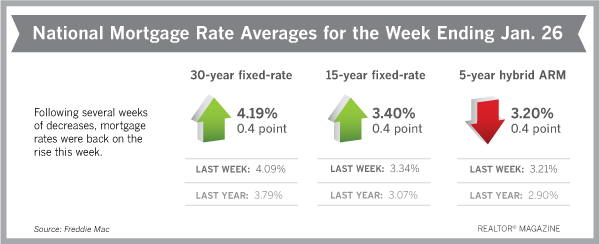 LA County Market Update as of November 2016: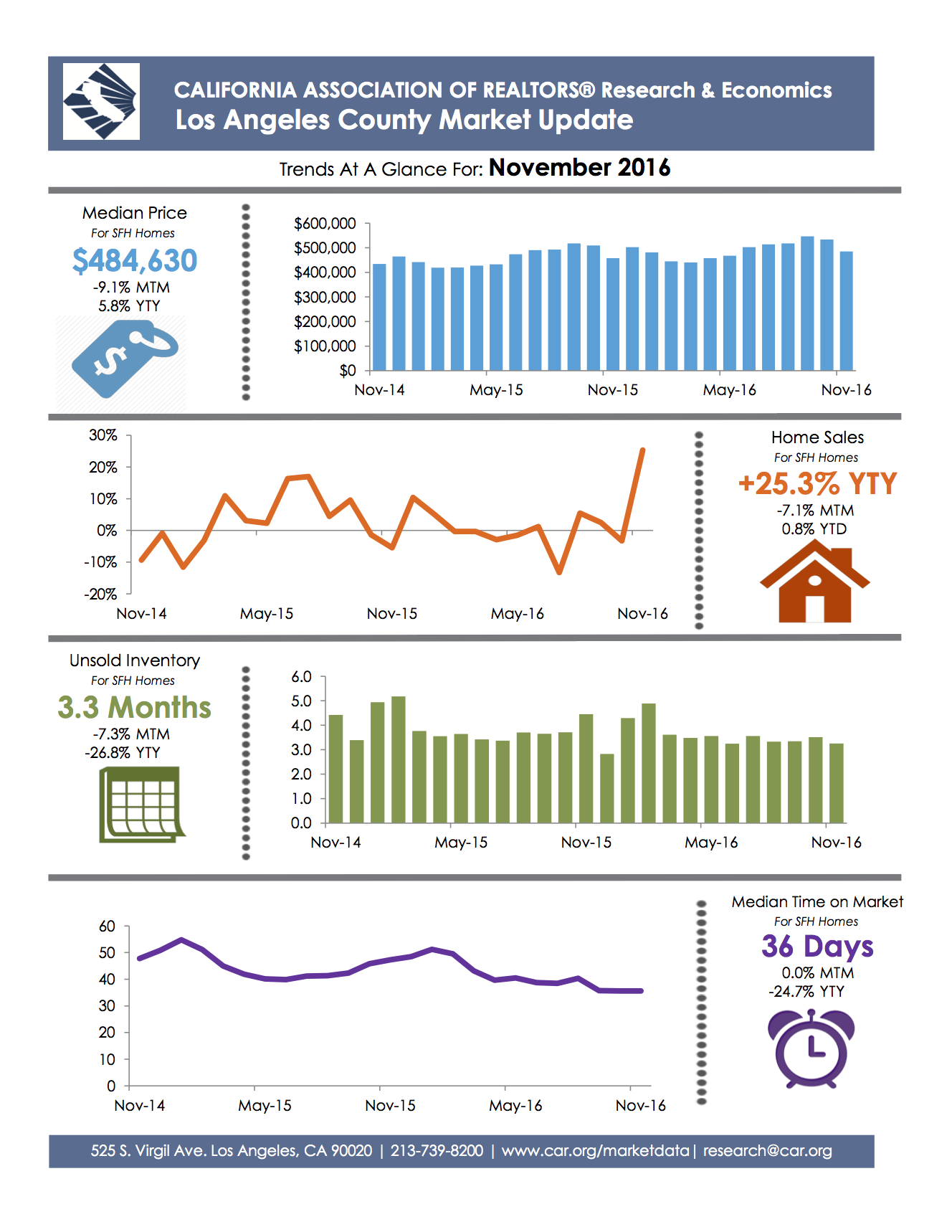 Orange County Market Update as of November 2016: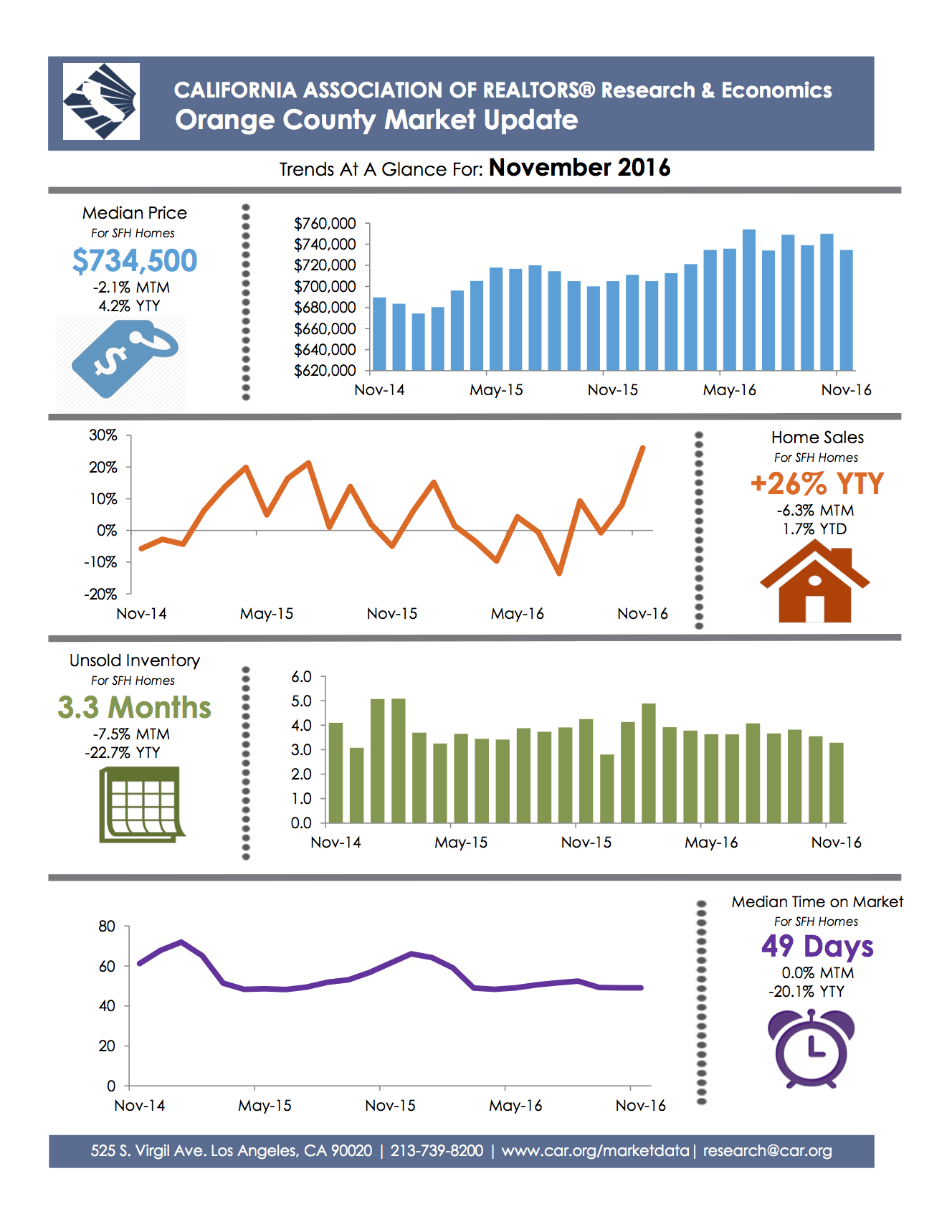 Riverside County Update as of November 2016: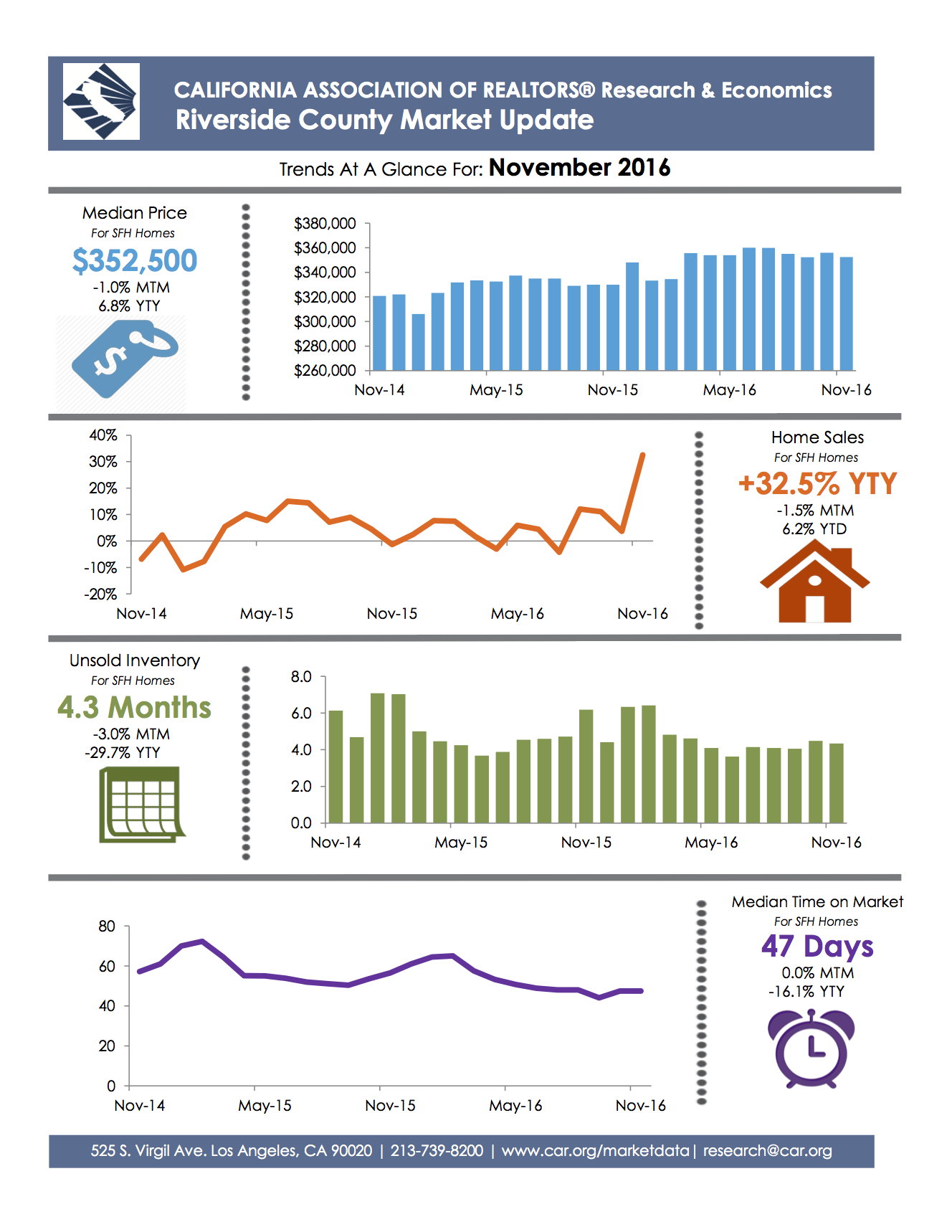 San Bernardino County Update as of November 2016: